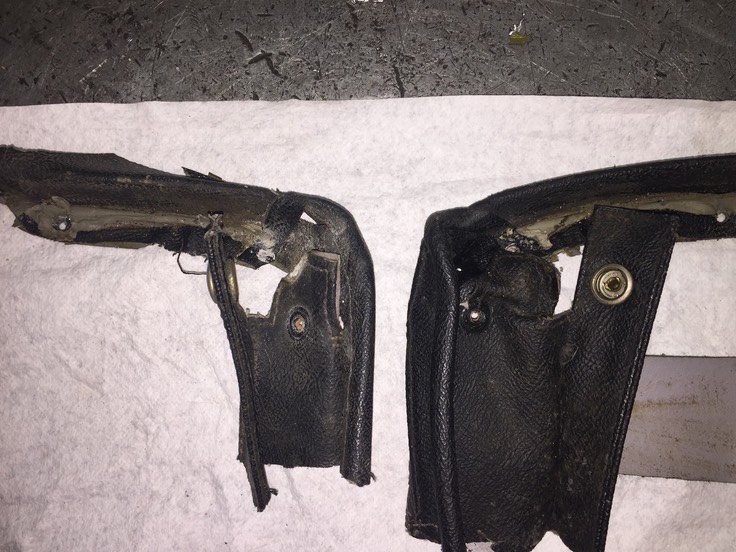 Here are both corners removed from the header compared side to side, viewed from the bottom up. Right corner assembly on the right, left on the left. 
One side is almost 1/2" farther over than the other, with a huge visible wrinkle in the edge binding at the corner. The right side was also pulled about 3/8" farther forward than the left. The relative positions of the screw hole to the DOT snap is about the same on either side, though there is much more material scrunched up in ahead of them on the right. The DOT snap base is always in the same spot on the windscreen post, and the header has no fore-and-aft adjustment, so the snap and screw locations are a fairly reliable indicator of position. 
Remember that this is an original Coventry Hood as supplied to Abingdon, and this is how they came! These days most everyone tries to install a hood as nicely as possible but that seems to have been less important back in the day!