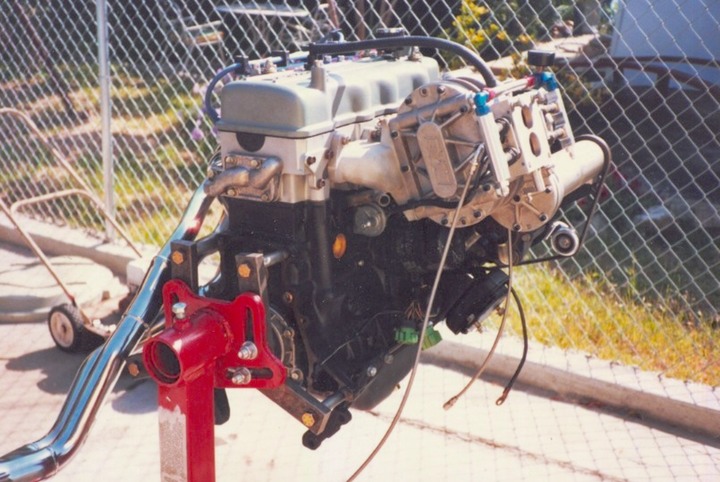 An early version of the power plant, before it was all finalized and made pretty.
Venolia forged pistons, Schneider cam, bored out to 2.4 liters, balanced, polished, lightened and shot-peened lower end, lightweight valve followers and port-matched head.  One of the first batch of 12 prototype B&M Superchargers for the Toyota engine.
This was the first iteration of the nitrous injection, with 90 degree fogger nozzles in the throttle body, cooling the entire intake.  Which led to....