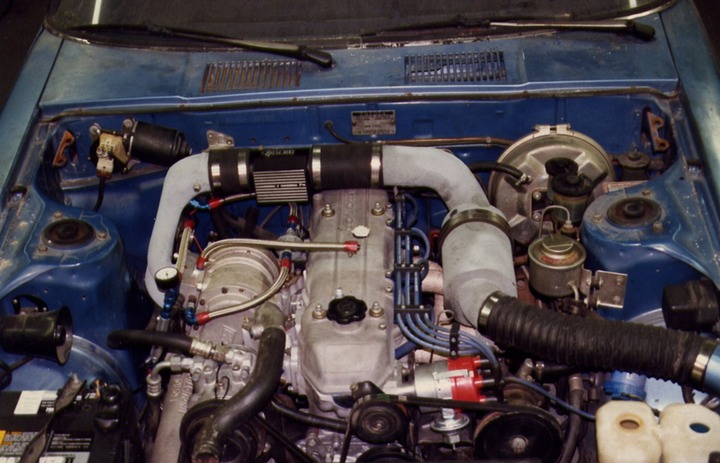 Installed in its final iteration, everything was up and functioning at the bleeding edge of technology in 1987.
B&M Blower running 6.5 pounds of boost, 4-injector wet throttle body machined by Yours Truly, idle bypass valve, 3" air Mass Sensor, K&N filter in cold-air box, Mallory Unilite distributor with boost-retarding canister, ceramic-wrapped Doug Thorley headers and 2.5" monolith catalytic converter. Air Sensors analog fuel injection ECU hidden in the glovebox and the MSD spark controller nice and cool in the fender. This thing burned clean, and was smog-legal in California at the time.  Well, not the nitrous.
178 HP at the rear wheels on the SDSU chassis dyno.
Not only that, it still had power steering and air conditioning.  Suspension was by Toyota Racing Development, back when they were racers working out of a warehouse, not just optional sticker packages from the dealer.  :-)